Drone Existence 2013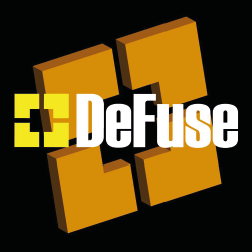 Defuse Recordings
Defuse Records is an independent label of techno & tech-house music, set up in Amsterdam. Two faces actively performing in Amsterdam's party scenes are the creators of Defuse Records: Ziv Avriel & Daniel Englisch.
In 1997, the two met in Amsterdam's record shop Groove Connection. Ziv from Israel and Daniel, a local Dutch, have the same passion for techno / tech-house music, which brought them together for many years of cooperating in music. They have been dj-ing at various techno events ever since and became familiar faces in Amsterdam's party scene.
As a natural progression, they started their own label Defuse Records in 2009, with an aspiration to create a pumping dance atmosphere for the clubs. Surrounded by a steady and pounding crew like Juriaan Lisman, Rustig, Dave Mech, Diablo, Ziv Avriel, Model1 and remixes by the likes of Knobs, Dispar Vulgo and Ritzi Lee, Defuse Records is getting worldwide attention and praise from many great artists.
Tracks
Here are some tracks from our podcast artist,Rustig Live on Defuse Recordings.
You can listen or buy these tracks at: Beatport
Ziv Avriel & Diablo - Saving it (Rustig Remix)
Juriaan Lisman - Perturbator (Rustig Remix)
Rustig - Sbx 020
Ziv Avriel & Diablo - In the name (Rustig Remix)
Rustig - Verlangen
Send your demo
Defuse Records is always on the radar for upcoming artists. You are welcome to send us your demo. For more info, please contact: Defuse
Contact
Links